A 1% newsletter parody,

in the holiday spirit...
CONNECT WITH SENATOR COLLINS:
Senator Collins Wishes You

(Keep Ignoring the Death and Destruction Her Actions as Senator Have Caused)

Happy Holidays!
Click to hear some insincere b.s. about a holiday supposed to commemorate the birth
of a nonviolent protester against imperial domination by wealthy elites.
"Wreaths Across America" Obfuscating Event at the Capitol Fools Those Not Paying Attention Into Thinking I Actually Care About the People I Was Elected to "Represent"
Members of my staff stand with the wreath that should have

never have been laid in front of the graves of th

e 4,500+ men and women from the U.S. military that died in the

Iraq war I funded and defended for eight years.
Members of my Washington, D.C. staff recently commemorated this year's "Wreaths Across America," -- because, as we know, America is a country, NOT a continent -- a feel good-event that spent a negligible amount of taxpayers' money, unlike the wars we endlessly wage.
The collateral damage of needless deaths of U.S. citizens and hired mercenaries was papered over by a photo op involving one lousy wreath with flags representing each branch of the United Corporations of U.S. Armed Forces. The wreath was placed in front of the Capitol, while visitors and attendees held a moment of silence for services members who have made the ultimate sacrifice for the profits of the 1%.
The moment of silence was also for the poor dupes who are still abroad in one of many occupations and violent takeovers of natural resources on behalf of profits for my campaign donors, and thus will be unable to spend the holidays at home with their families. Presumably the families who will celebrate the holidays with one ear cocked for the fateful knock at the front door were also the recipients of part of a moment of silence observed by my paid staff on my behalf.
The "Wreaths Across America" project, now in its 20th year of providing cover for the corporate ambitions of the military-industrial complex, utterly ignored the hundreds of thousands -- possibly millions -- of civilian deaths that have resulted from policies I have upheld at every step of the way during my tenure in Congress. Iraq alone saw the documented deaths of between 104,307 - 113,961 civilians due to violence between 2003 and the "exit" from Iraq which involved the withdrawal of all but 13,000 U.S. troops this month.
The holiday event was started by the owner of a Maine wreath company who wanted to help with the propaganda effort. Each year people from across the country including Maine burn tons of petroleum driving to Arlington National Cemetery to lay wreaths on the graves
of fallen soldiers.
Maine's Tea Party governor flew down there himself this year for a photo op that resulted in front page news above the fold in city daily newspapers across Maine. How dare he horn in on my warm fuzzy holiday tradition marrying fragrant evergreen boughs, mainstream media coverage, and death for profit?
I Push for Additional Physical Therapists for Wounded Veterans
Bill inspired by an injured soldier's stor
y is a great way to misdirect attention from the fact that the senator takes enormous amounts of cash in the form of campaign contributions and lavish trips abroad from the corporations who profit while U.S. working class kids gets their legs blown by the resistance to our mutliple foreign occupations.
From the Portsmouth Herald: After a wounded U.S. Marine told U.S. Sen. Susan Collins, R-Maine, he is not getting the health care he needs from the military, Collins began drafting legislation to increase access to physical therapists for injured veterans.
Collins met the injured serviceman at Walter Reed Army Medical Hospital in Bethesda, Md. He had lost part of his leg and lives with a traumatic brain injury received when an improvised explosive device detonated while he was serving in Afghanistan, Collins said.

Collins emphasized that, while the soldier "praised the care he was getting," he was concerned by the lack of physical therapists available for other patients and himself.
"He described a session to me where the physical therapist helps him for a while, then has to turn to other patients to help them, and he feels that is impeding his recovery," Collins said during a hearing.
Read more for the

Portsmouth Herald…
Maine Fire Departments Receive Nearly $300,000 in Federal Grants, Diverting Attention from the Fact that the Senate Homeland Security Committee Buys WMDs for Municipal Police Departments All Over the United States
As Ranking Member of the
Senate Homeland Security Committee, I have paid my dues and now stand ready to wield the considerable power of this post-9/11 federal agency with the creepily fascist name.
The fact that the department of Homeland Security buys armored tanks, tear gas, and military assault gear for municipal police departments -- seen in extensive use since the 99% got together in the public spaces of U.S. cities and towns -- is an inconvenient truth.
Thus we also make sure that Homeland Security does feel-good stuff and publicizes it. Who could object to someone helping fire fighters do their job for the well-being of everyone?
"Our career and volunteer firefighters are among our bravest public servants. The Assistance to Firefighters Grant Program is a critical source of funds for our fire and rescue personnel," one of my aides told me to state. "Since the creation of this program, Maine fire departments have been awarded more than $54 million to help purchase new, used, or refurbished vehicles, and to obtain equipment for firefighting, interoperable communications, chemical detection, and other purposes that are essential to first responders."
Now We Get Down to The Real News, Buried Far Enough to be Missed By a Casual Glance at My Newsletter: Navy Mandated To Conduct Shipyard Repairs
Portsmouth Naval Shipyard, alleged to be a good source of jobs, is in a fact one of the worse possible investments if the goal is to generate full-time, full-benefit employment for the largest number of people.
From the

Portsmouth Herald, which as you may be starting to perceive, serves as a convenient mouthpiece for me and the corporate interests I represent

:

The four U.S. senators from New Hampshire and Maine are hailing a provision in the Defense Authorization Act (NDAA) passed Thursday that holds the Navy accountable for funding infrastructure improvements at the nation's shipyards

.
Sens. Jeanne Shaheen and Kelly Ayotte of New Hampshire and Sens. Susan Collins and Olympia Snowe of Maine jointly filed the amendment, which will require the U.S. Navy to submit a plan by September 2012 detailing how it intends to pay for the backlog of improvements needed at the four public shipyards, including the Portsmouth Naval Shipyard.

"I am very concerned with the lack of an investment strategy to address the lack of funding to maintain and repair our shipyards," [Sen. Collins] said. The amendment would require the Navy to "accelerate construction and facility modernization projects."



By voting "yes" all four of us Senators ignored our oaths to uphold the Constitution, as well as the wishes of constituents who were actually paying attention to the most odious of the NDAA amendments, which makes it legal for either the military or the White House to indefinitely detain anyone, U.S. citizen or otherwise, deemed a possible "terrorist."



Habeas corpus and the right to a speedy trial by a jury of ones peers may not mean much in a period of history where a man was convicted last week of being a terrorist based solely on web searches, viewing videos and translating material from the Internet -- no actual acts of violence or plans to commit such in evidence. But at least Tarek Mehanna can and will appeal the decision, something that will be literally impossible under NDAA because you will just disappear and your family or your attorney won't know what you are charged with or where you are being held. Kind of like those poor guys who have been declared innocent but are still, to this day, held incommunicado from their families at Guantanamo.

Happy holidays!

(Author's note:

At this point Sen. Collins' newsletter becomes so cravenly self-serving that there is no longer any need of parody. Emphasis and visual added.)



Congress Approves Final Defense Bill That Includes Senator Collins' Provisions for Maine
The United States Senate recently gave final approval to the Fiscal Year 2012 Defense Authorization bill, which authorizes funding for the Department of Defense (DoD) and includes several provisions for Maine secured by Senator Susan Collins. The bill, which has been approved by the House, will now be signed by the President. It includes opportunities for funding for shipbuilding at Bath Iron Works, and other defense projects at Pratt & Whitney, Maine Military Authority in Limestone, General Dynamics Armament Technical Products in Saco, and other Maine companies.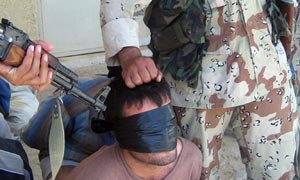 "This legislation will support our brave military men, women and their families and provide for the continued development of technologies to counter existing and emerging threats,"

said Senator Collins, who is a member of both the Senate Armed Services Committee and the Senate Defense Appropriations Subcommittee.
Senator Collins' Weekly Column: "A Bipartisan Plan to Create Jobs and Opportunity"
Mainers, like so many Americans, are frustrated that our nation's unemployment rate remains unacceptably high. They are frustrated that people who want to work can't find good jobs.
And people are frustrated that Washington can't seem to set aside partisan bickering long enough to agree on a realistic path forward to spur job creation and boost our economy.

Frustration could soon result in more harm if Washington doesn't stop the bickering and come together to extend the payroll tax cut. The 2-percent cut for employees that took effect early this year will expire at the end of December unless Congress and the President take quick action to extend it. Without the extension, 159 million working Americans will face tax increases of up to $2,000 in the coming year.
E-MAIL UPDATES
Yes, please periodically send me e-mail updates.*
Click Here
*By subscribing to my
e-mail updates, you are authorizing me to send regular e-mail updates from my office to your e-mail account.
OFFICE OF UNITED STATES SENATOR SUSAN COLLINS
413 Dirksen Senate Office Building
Washington, DC 20510
Phone: (202) 224-2523
Fax: (202) 224-2693